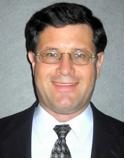 First-Line Supervisor for Military Engineers, Robins Air Force Base
38 years old, married, 2 kids
M.S. in Aerospace Engineering from the Air Force Institute of Technology
Mid-Career Level Air Force Engineer of the Year, 2007
Acquisition Professional Development Level 2 Certified in Program Management and Systems Engineering
Member of ASME and NACE
No formal technical writing experience but has been with the Air Force for 15 years and has prepared hundreds of technical documents
"My people put out good work and are consistently being recognized for their engineering achievements.  But, how can I help them turn their engineering information into useful information for the war fighter?"
Robert has been with the Air Force for 15 years and all of those years have been in the same group in the same office at Robins Air Force Base in Georgia.  Robert started as a junior engineer and worked on C-130 structural issues.  Five years ago, Robert was rewarded for his hard work with a promotion and supervisory responsibility for six young military engineers.  
As part of Robert's recent mentorship endeavors, he is attempting to broaden his engineers' learning, opportunities, and experiences.  Part of that involves making them better communicators.  He's gotten them opportunities to brief at high-level meetings; but somehow he feels like they're still missing a key aspect to communicating.  Robert is looking for information on becoming (and teaching others to become) a better communicator.
Robert enjoys mentoring the active duty military engineers that rotate through his office every 2 to 3 years.  Most of them are young and still very excited about what they're doing; however, they often come to him woefully green behind the ears.
Key Attributes
Known for his affinity towards mentoring young active duty engineers
Respected by his peers as being a technical expert C-130 structures
Content in middle management, enjoys his job and sees no need to move up in the organization; however, seeks to improve the lives of others 
Tasks
Supervises six active-duty military engineers
Is the System Safety Officer for the Air Force C-130 fleet
Manages the structures branch of the C-130 fleet
Produces White Papers for various C-130 systems  
Informational Needs/Goals
Wants to learn more about communication in order to more effectively mentor his engineers
Sees the value in learning better technical communication skills for himself since he is the Systems Safety Officer for the entire C-130 fleet
Needs to find a central location or repository for information on technical communication to better his technical writing and provides hints in mentoring others in technical writing
Scenario of Use: Robert Haines

Not knowing where to start, Robert simply Googles "Communication Mentorship."  There are a few useful hits; but most are duds (e.g., "Mentorship in Communication Sciences and Disorders").
After mulling over a better way to search, Robert discusses his mentorship ideas with some of the more senior members of the Technical Order Distribution Office (TODO) who have practiced some form of technical writing for years now (realizing that he does not want to focus simply on technical writing but is not really sure where else to turn).
One of the TODO managers suggests he put "technical" in front of "communication mentorship" and see what results that gives.  This leads Robert to the TC Library EServer which is a totally foreign land to Robert.  But, as he researches some of the articles that popped up, he continually comes across the mention of STC and decides to give their website a look.
Once here, and already being familiar with BOK's in the Air Force, Robert finds the TCKP and decides to give it a try.
Some of Robert's engineers have a habit of saying "I can do that…so why do we need a separate profession to do it?" Why pay a Technical Communicator and an engineer when we can just hire a top-notch engineer who can do both? We would pay the good engineer more than either of the other two, but would still save money in the long run by not having to pay two people."
Robert is not sure how to support or refute those sentiments, so he begins searching the TCKP to find the answer. From his experience with his mentees, he knows the challenge is finding engineers who are good communicators. He wants to know if he can find good communicators who understand engineering.