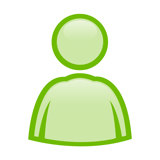 IT Project Manager, James Madison Investments
32 years old, domestic partnership
BS in Business Management
Excellent organizational skills and both written and oral communication skills
Uses MS Project, Telelogic DOORS, HP Mercury Quality Suite, MS SharePoint, and MS Office, including MS Word, MS PowerPoint, MS Visio, and MS Excel
Member of Project Management Institute (PMI), International Institute of Business Analysis (IIBA), and Institute of Electrical and Electronic Engineers (IEEE)
Not STC member, but has spoken at local chapter meetings
"It is impossible to overcommunicate on a project or initiative."
James Ventura has been with James Madison Investments for 9 years. He hired in as part of their futures associate program straight out of college.
After rotating through various departments, he found a passion in solving business-technology problems for internal customers. To this end, James accepted a project administrator position with the project management office. He learned quickly and, within a year was promoted to business analyst. Two years later, he was promoted to project manager. Besides the opportunity to design and implement technical solutions for customer problems, James loves that his job entails such a wide variety of tasks.
James also recognizes the value provided in active participation in professional organizations. He joined PMI and has earned the Project Management Professional (PMP) certification. He is also a member of IEEE and IIBA, which he joined when first promoted to business analyst.
James networks with other professionals via social collaboration tools, such as blogs and 1:1 IM communications with fellow professionals to discuss business challenges related to IT project management. He also presents regularly at meetings and conferences of PMI and other organizations.
At work, James has been given his biggest challenge yet: Implement a new transaction processing system that will move his company from traditional green-screen transaction processing to an interactive Web-based system. He has assembled his largest project team to date, including the following:
3 business analysts
1 project administrator
1 business process re-engineering specialist
6 business subject management experts (SMEs)
1 information architect
2 testers (plus 4 end-user functional "sandbox" testers)
6 developers
Key Attributes
Understands the criticality of clear and concise communication at all levels of a project
Addresses technical communications via strict subscription to the company's software development life cycle (SDLC)
Ensures terminology consistency by rigid enforcement of development and use of a project glossary that is reconciled for consistency with the corporate glossary and with industry-standard terminology
Expects entire project team to subscribe to these values
Tasks
Facilitates and oversees the project plan
Schedules and facilitates regular project meetings
Documents and manages risks and mitigation strategies
Documents and manages project facilitations tools, including issues logs, parking lot, and inventories of business requirements moved to Day 2 and Day 3
Maintains the project schedule
Helps author SDLC deliverables, including end-user deliverables
Reports status to upper management
Ensures that all team members maintain all deliverables via the MS SharePoint document collaboration tool.
Provides continuous evaluation of resources needed to keep the project on schedule and within budget
Shares information and about project management discipline with other project managers both within and outside the company
Communicates project progress to his customers via e-mail communications and an intranet Web site; plans to use these tools to help build customer comfort with business process re-engineering changes that will be necessary when the project goes live
Informational Needs/Goals
Ensure that all project team members complete communication tasks in a way that is effective and consistent
Figure out ways to gain efficiencies in the communications-related processes
Implement a content reuse strategy across his SDLC deliverables, including end-user deliverables, in a way that will help enforce documentation consistency and accuracy
Scenario of Use: James Ventura
James considers technical communication as part of his skill set, although he has never considered himself as a technical communicator per se. However, through networking at professional association meetings and conferences, James has become aware of STC as a professional organization that focuses primarily on the tools, techniques, trends, and technologies related to technical communication.
James is aware of the concept of content reuse via a content management system, but does not have direct experience. James is also aware that, for him to ensure consistent documentation standards, some sort of standards need to be selected and enforced over and above the glossary to which he subscribes (and insists all others on his project teams do as well.). The magnitude of this project in terms of length, visibility and number of resources assigned demand it!
Through one of his PMI colleagues who is also a member of STC, James learned about TCBOK. He researched it to find information he needed in the following areas:
Development and implementation of style guides and related standards
Development of a communication plan and strategy
Development and implementation of a content reuse strategy that includes a content management system
Identification of available courses and other resources for his project team to help all team members develop and deliver consistent, high-quality technical communication deliverables.
James could benefit from a way of comparing real-world implementations of content management systems. He has probably attended business conferences where content-management vendors describe their proprietary solutions, but needs a way of seeing whether the sales literature bears any resemblance to reality in solving the needs of his company. Although he can use TCKP to find case studies of content reuse strategies, as a business analyst, he needs tools to help him calculate the relevance and relative efficacy of different solutions to his particular business challenges. Because he is proficient in a variety of business tools, he will approach solutions to his problems by seeking tools. He needs a way to compare available tools and see them in action. The TCKP needs to provide a mechanism that allows him to do that.