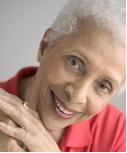 Dean, College of Arts and Sciences, Dixie State University
68 years old, widowed
Holds B.A., M.A., and Ph.D. in History with a research specialization in the Mexican Civil War
Has worked as an educator for over 40 years
Has traveled extensively in Mexico and Central America
Has built a strong exchange program between her institution and several universities in Central America
Dixie State University: Serving the community, the state, and the world.
Dixie State University has recently moved from college to university status. Its enrollment has increased dramatically over the past seven years as a result of its location, less than seventy miles from Las Vegas, Nevada. Once a small regional campus, Dixie is now expanding its degree offerings as a way to meet the needs of its growing community.
Dr. Madison has recently met with three of the twenty-five faculty members in the English Department, who are interested in adding a technical communication degree to the department's degree options. The three have admitted that the proposal is somewhat controversial since it has different educational objectives and departs from the traditional language requirement (degree requirements include more sciences, mathematics, and programming than the traditional English major). The faculty members argue that the degree will provide English majors, who are typically the strongest writers at Dixie, with many career opportunities in nearby Las Vegas.
The proposed B.S. in Technical Communication will allow students to earn a degree in the English Department without taking a foreign language, and this concerns several of the department's faculty members.
Key Attributes
Serves as chief academic and administrative officer for the college and reports directly to the Executive Vice President and Provost of the university
Is recognized for her intellectual leadership as well as her fundraising prowess
Is respected by both artists and scientists in her college for her balanced and fair treatment of faculty and departments
Speaks English and Spanish fluently and has semi-fluency in Portuguese
Tasks
With the help of two associate deans, oversees the work of 300 faculty members across the college
Attends executive administrative meetings concerned with a range of matters, including academic, financial, and alumni relations.
Works fifty- to sixty-hour weeks, including attendance at weekday and weekend cultural and sporting events on campus
Continues to conduct historical research abroad and is currently writing her seventh book
Informational Needs/Goals
Wants to know more about the field of technical communication, in general how it differs from more traditional English fields
Needs to determine technical communication's potential as a viable undergraduate program for Dixie College: Is there a demand? Who hires graduates?
Would like to discover if foreign language instruction plays any role in the success of technical communicators
Scenario of Use: Alicia Madison
The proposal for starting a B.S. program in Technical Communication includes a letter of support from the Southern Nevada Chapter of the Society for Technical Communication, which serves all areas in southern Nevada and is part of Region 8. Dr. Madison follows a hyperlink to the Southern Nevada Chapter's website and then to the national website. She discovers the Technical Communication Knowledge Portal link and clicks on it.
Because of her demanding schedule and the urgency of the curriculum project, Alicia needs to be able to survey other programs in Technical Communication nationwide quickly and efficiently. The TCKP needs to present information in categories that offer answers to her particular search for information on both curricula in TC and professional practices and technologies.
She needs to be able to defend or refute the idea that the proposed degree at Dixie lacks a foreign language requirement and places a strong emphasis on science, math, and computers, so she needs to be able to see what other Universities have done, and to link to literature debating the need for foreign language in an undergraduate degree program.
She needs information about the need for multicultural approaches for TC to judge how important translation and language issues may have become in the practice of TC. Statistics on job requirements from employment surveys (e.g., how many employers require a strong background in science, math, and computers) would be especially useful to Dr. Madison.
It would help her to be able to read case studies about or testimonials from graduates of technical communications programs. Because her colleagues are academics, she needs to be able to cite research studies examining the effectiveness of various curricula in TC. On the other hand, because she comes from an academic environment, she also needs exposure to practitioner-oriented literature and discussion of best practices in the corporate world.